Thanks Fella's
So i got the EGR plate in and then the HDP catch can arrived so that went in all too easy with only 247Klm on the clock, no build up in the EGR bit rusty an nearly black.
Had play with the lock Hubs and decided i needed some more shims so rang and ordered them turned up the next day and finished them off.
All the input form other blokes experiences here has been a Huge HELP! So Thanks A!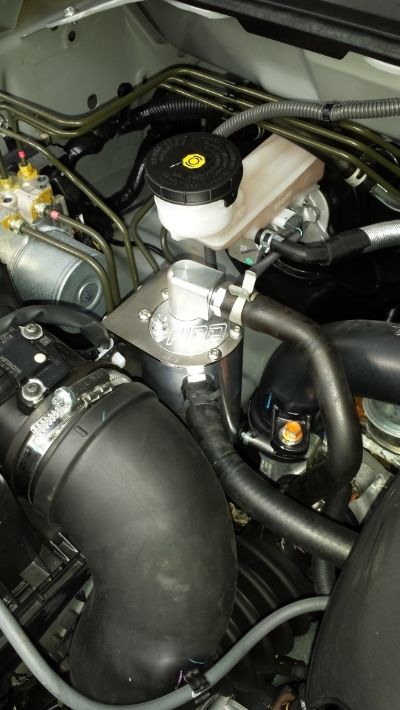 I inverted the original hose for the output
I discarded the SS gaskets used some gasket sealant
_________________
Cheers ECoast
DMax Yes! ...
On the drawing board: LS-U with mod's 16" (LSM) Steel tray, AFN bar, both colour matched, lift bilistiens & dobinsons 40mm ish, leather seats.