My lovely partner Felicity bought me an ARB annex for my birthday. Fitting would have to be the easiest install in the world!
Roof rack with the rod tube removed temporarily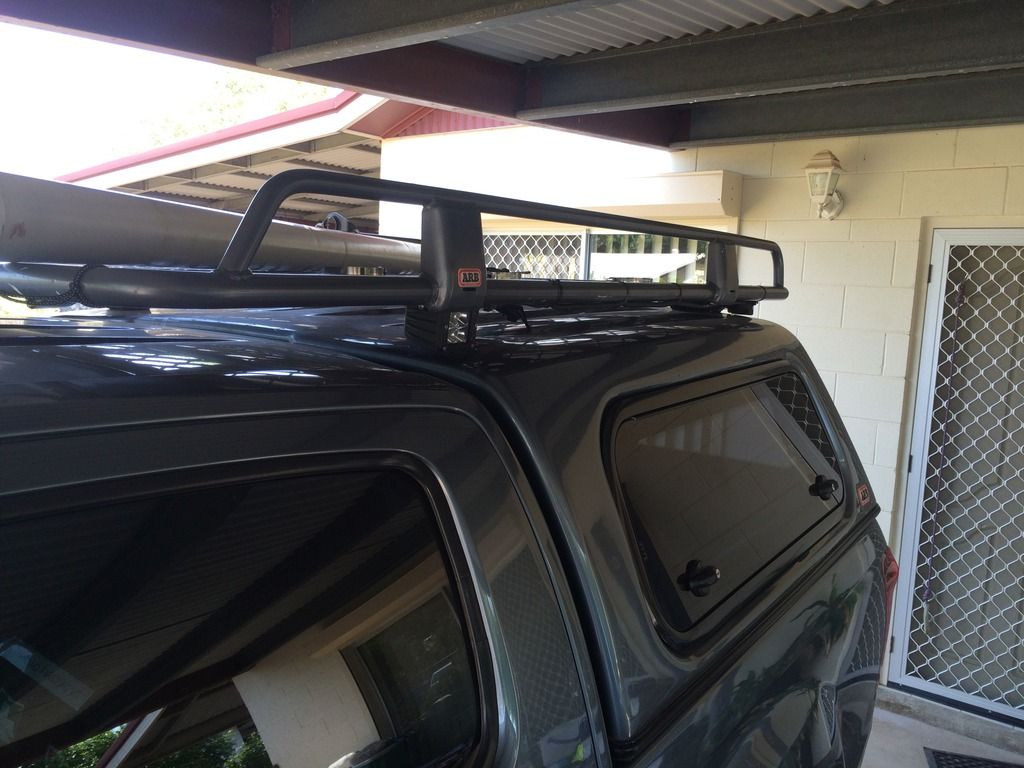 side bracket for the roof rack. Mounting the annex requires either four or six holes to be drilled for the mounting plate of the annex to be secured. I opted for six bolts!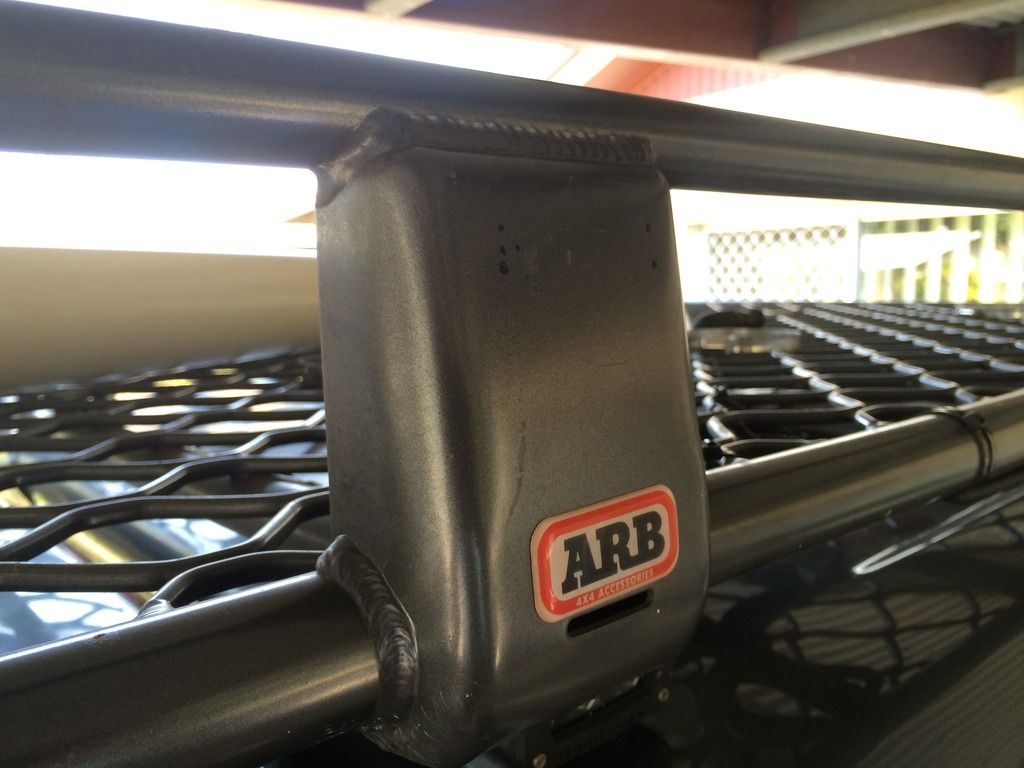 3mm pilot hole drilled. I went for two holes high at 50mm apart, and a third hole low 48mm below the line of the first two holes.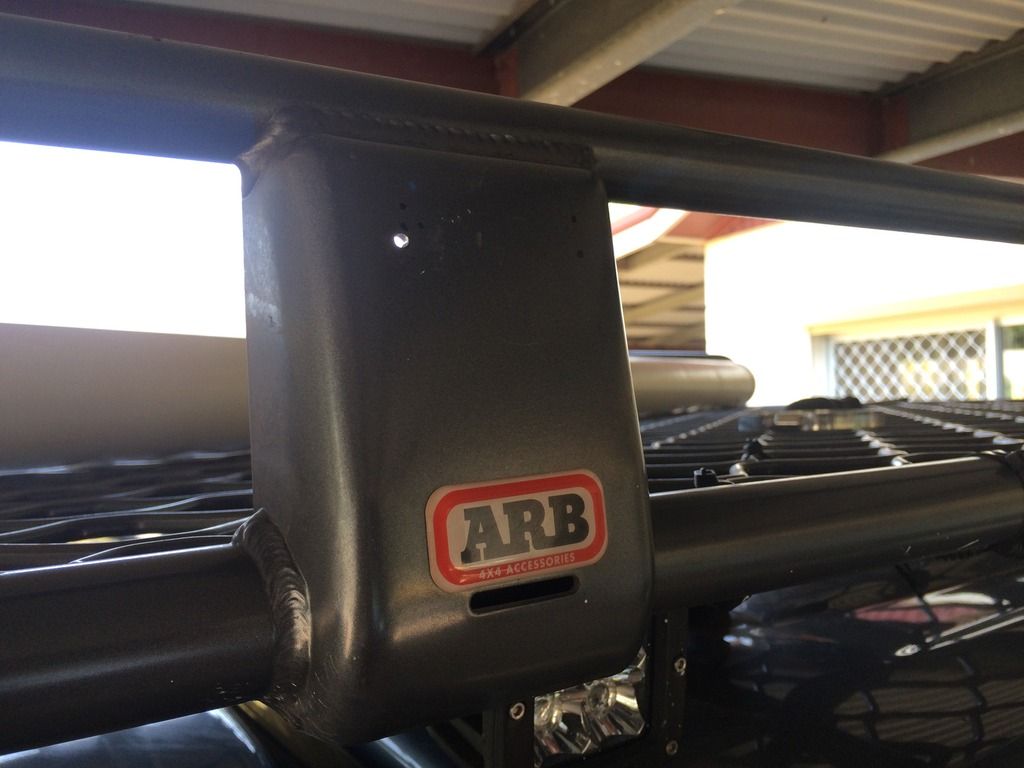 All three 6mm holes done. Its imperative to make sure that the 4 holes across the top all line up so that there are no issues down the track. I mounted mine in such a way that the top tube of the roof rack protects the top of the annex when stowed.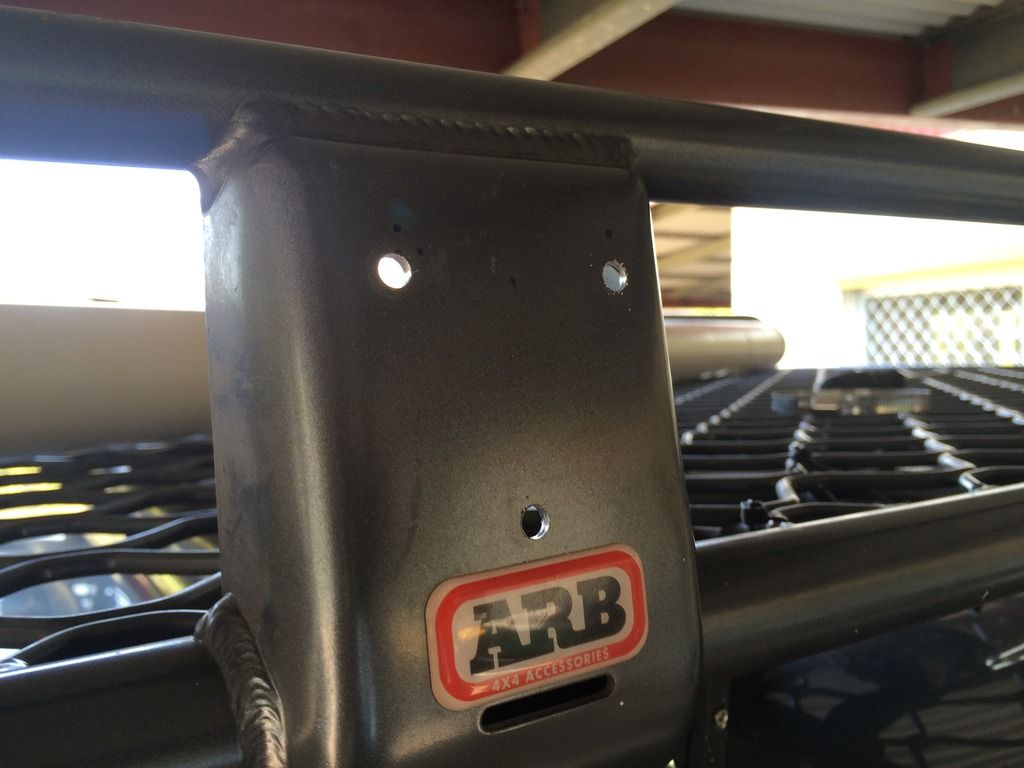 All done. Took about 15 minutes and 2 litres of water! I love the build up!